Freshmen project
The University of Genoa welcomes new students every year by activating the Freshmen project. The aim of the project is to support the transition to university effectively by enhancing certain transversal skills that are particularly useful for adapting to the university environment.
Accompanying students as they enter a new cycle of education means facilitating their progressive integration through information meetings, group workshops and tutoring.
Furthermore, using effective learning strategies helps to achieve satisfactory academic results and to orientate themselves in the different fields of study with greater autonomy.
Project objectives and values
Create a participative learning environment
Offering an ongoing mentoring service to increase its timely and constant impact
Enhancing the exchange between students and tutors
Offering methodological and motivational support for study
Image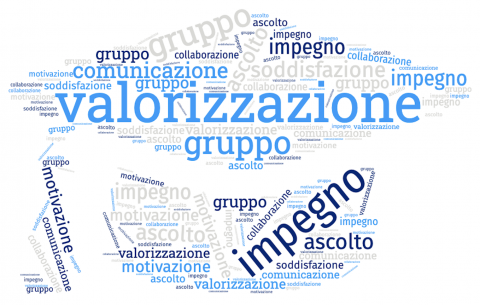 References and figures involved
The Freshmen project refers to the Orientation, Career Service and Inclusion Service working in synergy with the Rector's Delegate for Orientation and Tutoring, the University Orientation Commission and the University Working Group on the Freshmen Project (GLPM).
The coordination and monitoring of activities involves a network of figures and professionals within the university, including both the teaching and technical-administrative components.
How to join the Freshmen project
Fill in the dedicate form
You will receive communications regarding the Freshers' Project and the activities proposed during the year.
Calendar of activities and meetings
Of fundamental importance is the support of experts with psycho-pedagogical skills in the planning and implementation of activities and meetings in which UniGe tutors collaborate.
FIRST SEMESTER

Group meeting I - You can always learn to study (better!)
You can participate on one of the following dates:
Friday 20 October 2023
Thursday 9 November 2023
Wednesday 29 November 2023
Group Meeting II - You can always learn to study (even better?)
You can attend on one of the following dates:
Friday 10 November 2023
Thursday 30 November 2023
Group meeting III - Coping with Examinations
You can attend on one of the following dates:
Friday 1 December 2023
Friday 12 January 2024
The activities take place at the University's teaching facilities and/or at the Orientation, Career Service and Inclusion Service, Piazza della Nunziata 6, 16124 Genoa.
Detailed information will be disseminated through all communication channels.
Dedicated telephone number for the Freshmen Project: 0103359680
The telephone service is available:
Mondays 9-12 a.m.
Fridays 9-12 a.m.
E-mail: progettomatricole@unige.it
TO MAKE AN APPOINTMENT AT THE FRESHMEN PROJECT DESK
Fill in the dedicate form (select Freshers Project from the drop-down menu)
Tuesday 9 a.m. - 1 p.m. in person by appointment only
Wednesday 9 a.m. - 1 p.m. remote (virtual counter) by appointment only
Thursday 9 a.m. - 1 p.m. in person by appointment only