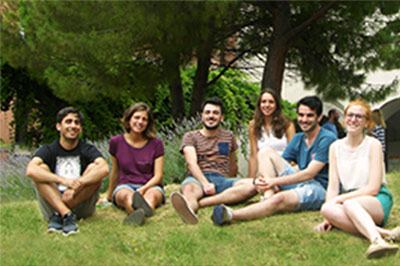 The University of Genoa offers over 120 degree courses in 11 fields of study distributed over 6 different cities. Many courses and teaching units are taught in foreign language, mainly in English.

Students may find here great opportunities, competitive undergraduate and graduate programmes and academic excellence. The University provides student handbooks, guidance services and tutorship to help you with your choice.
The University of Genoa offers postgraduate courses and high-quality academic paths at the Institution for Higher Education IANUA-ISSUGE. The University is part of EduOpen, an Italian online platform hosting free university courses (Massive Online Open Courses).
---
STUDENTS WITH DISABILITIES OR LEARNING DISABILITIES
The University of Genoa provides information, facilitates support and offers financial incentives to students with disabilities or learning disabilities.
---
COSTS AND BENEFITS
The University of Genoa provides accommodations for non-resident students as well as scholarships and benefits to help its students pay for tuition fees.
---
ENROLMENT AND DEADLINES
The University of Genoa provides clear and accurate enrolment procedures, offers the possibility to pre-enrol online and to consult the calendar with all deadlines and dates to remember.
---
BEFORE AND AFTER UNIVERSITY
The University of Genoa offers many services for high school students and their teachers and provides matching opportunities to compaines and graduates.