News
UniGe and AMT: together for the research
19/05/2020
---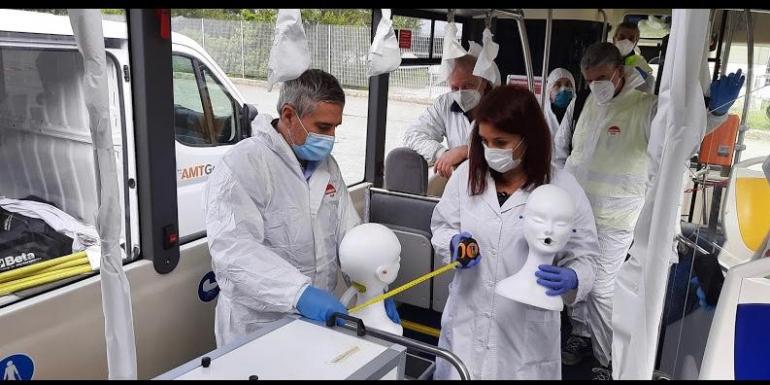 In order to evaluate the containment measures provided for the Covid-19 emergency Phase 2, the Department of Chemistry and Industrial Chemistry and the Department of Surgical Sciences and Integrated Diagnostics are collaborating with AMT, Azienda Mobilità e Trasporti di Genova.
The interdisciplinary team, formed by Prof. Maurizio Ferretti, Dr. Valentina Caratto, Dr. Stefano Alberti, Prof. Paolo Pelosi and Dr. Lorenzo Ball, has developed and designed an experimental protocol for the measurement of safety distances data to be adopted on the metropolitan mobility system.
The aim of the study is to record, under the same experimental conditions, the level of efficiency of the use of a nose-mouth cover in closed and strongly circumscribed spaces, where it is not always possible to maintain the meter of interpersonal distance currently required.
The study represents the first of its kind and is currently being submitted for publication in an international journal.
To learn more, please read the article on UniGe.life at the useful link.
This is an automatic translation