News
New technologies for surgical robots
18/05/2022
---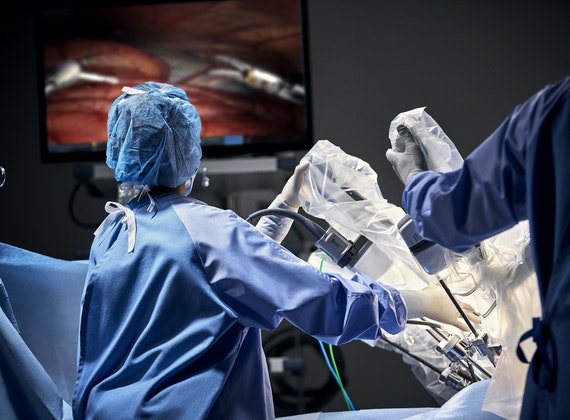 Framework agreement signed between the University of Genoa, Policlinico San Martino Hospital and IO Surgical Research, a spin-off of the University of Genoa, to set up a joint laboratory on surgical robot technologies.
The research activities involve, for the University of Genoa, Prof. Fulvio Mastrogiovanni, pro-rector for internationalization and professor of Robotics and Artificial Intelligence, Prof. Paolo Traverso and Prof. Carlo Terrone, urologists at Policlinico San Martino and co-founders, with Prof. Mastrogiovanni, of the IO Surgical Research spin-off.
Mariangela Bisanti's report for Rai TgR at the useful link.
(Photo credits: davincisurgery.com)
This is an automatic translation