Event
Salone Orientamenti Senior - virtual edition
26/01/2021 - 28/01/2021
---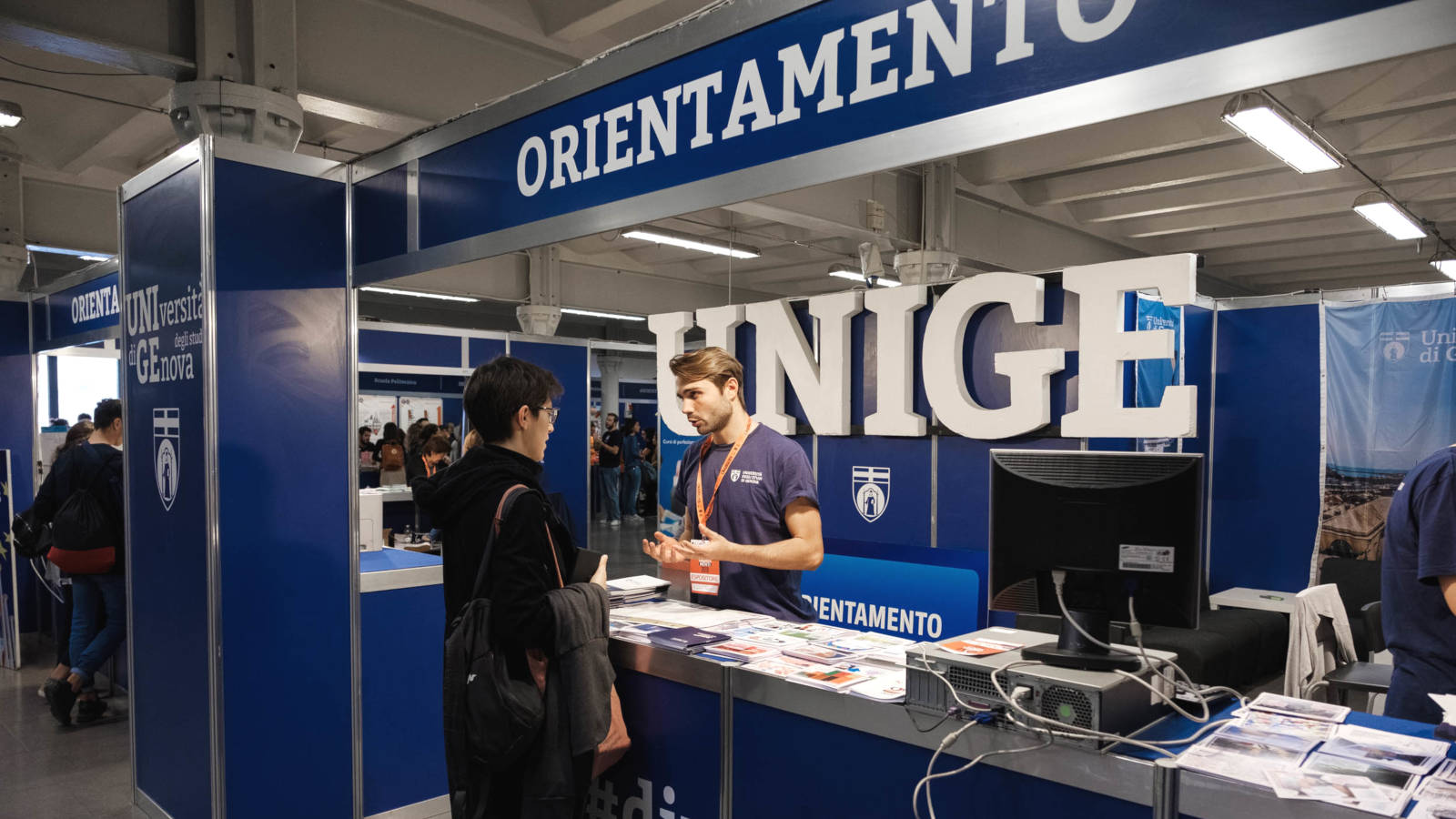 The Orientamenti 2020 exhibition returns with Orientamenti Senior, an appointment dedicated to secondary school students (but also to those who are concluding their university education) to find out about the opportunities offered by the University and the world of work.
During Orientamenti Senior, students will be able to request information and find their way around the University of Genoa's degree and master's degree courses, and in particular they will have the opportunity to virtually visit
the window-stand of the University Orientation Service where expert orientation staff will be present, assisted by student tutors for the reception of students
11 showcases of the study courses run by UniGe representatives where it will be possible to acquire specific information on the courses and on the employment prospects of graduates
the Centro del Mare's showcase stand for information on degree and master's degree courses dedicated to the seafaring professions
the showcases of the University Police of Imperia, La Spezia and Savona
the showcase of the services available for students with disabilities and students with DSA
the showcase of Tests and Interviews, where you can book orientation interviews to be held even after the dates of the event.
Webinars are also scheduled every day for presentations of all the courses of study by teachers, in particular on 26 and 27 January the webinars will be dedicated to the three-year degrees while on 28 January the webinars will be dedicated exclusively to the master's degrees.
On January 27th, at 4:30 pm, the University of Genoa with "Laboratorio per genitori" (Workshop for parents) will provide, during a dedicated webinar, parents and families with some useful tools to support young people in choosing a course of study.
When
26, 27, 28 January 2021
Where
online
To find out more
Visit the dedicated page at the useful link and click to follow the presentations.
This is an automatic translation