Event
Tech Jobs Fair 2020 smart edition
28/11/2020
---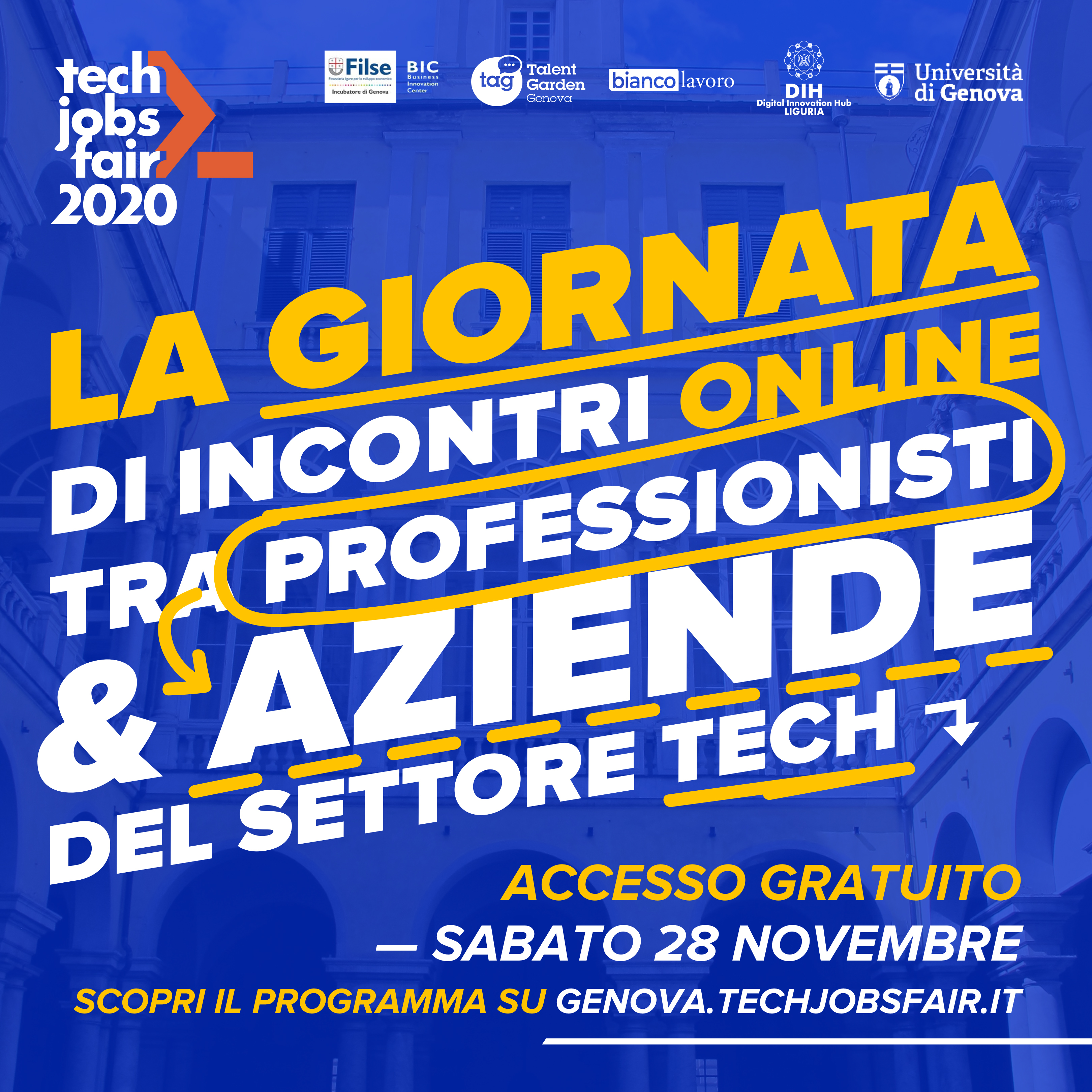 Talent Garden Genova hosts the second online edition of Tech Jobs Fair, a whole day dedicated to the meeting between professionals and companies of the Hi-Tech branch.
The event, sponsored by UniGe, Digital Innovation Hub Liguria and Filse, was created to bring together companies and professionals in the technology sector and aspiring candidates looking for a first work experience.
When?
Saturday 28th November 2020 - online
If you are a student looking for new opportunities and want to get in touch with the best companies in the industry, you can't miss out!
Subscribe for free to the useful link.
This is an automatic translation