Event
OrientaMenti Salon 2022
15/11/2022 - 17/11/2022
---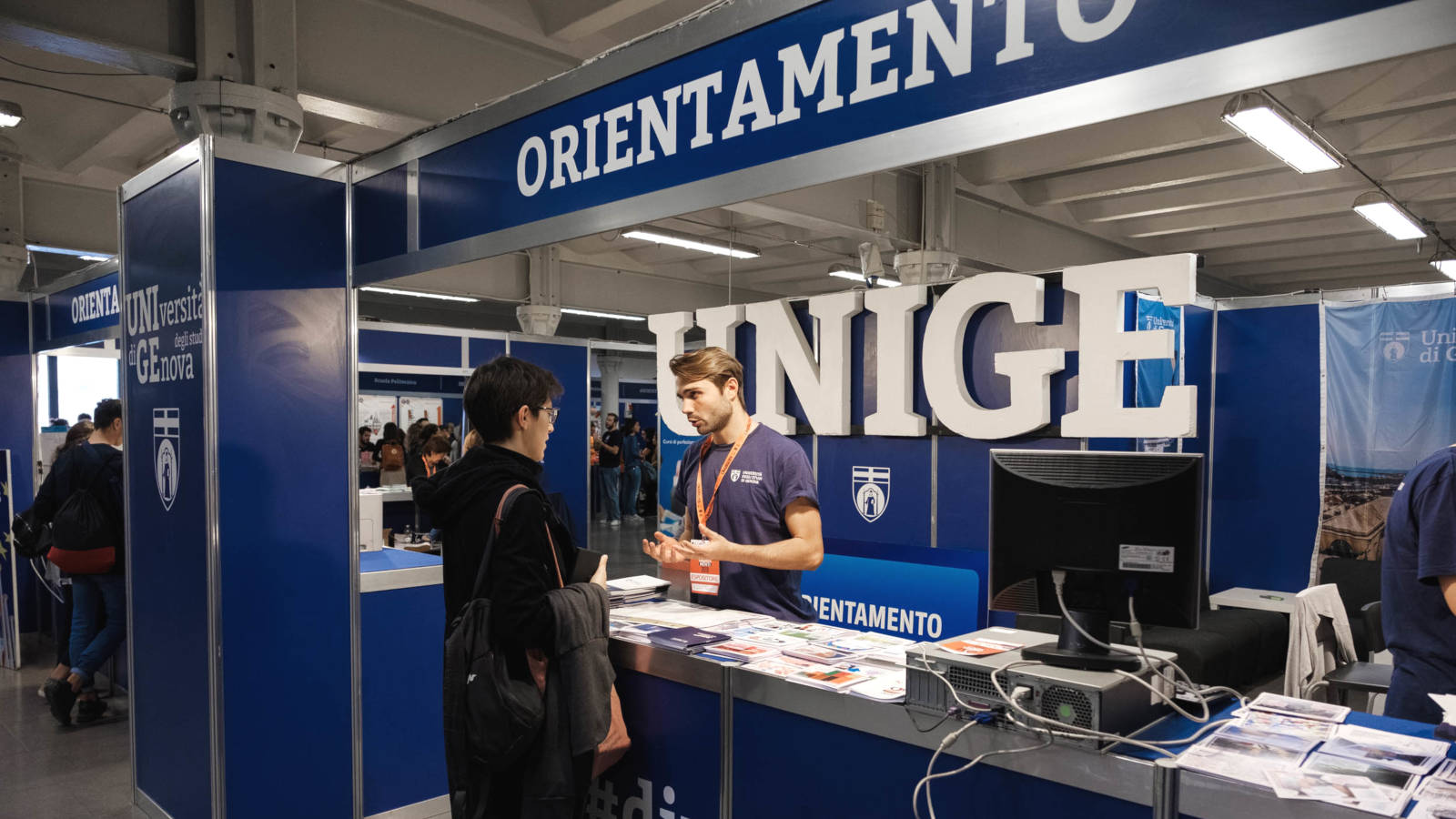 OrientaMenti, Italy's largest fair on orientation, training and employment , returns with its 2022 edition, in-person and online.
Teachers, tutors and experts from the University of Genoa offer a rich program of presentations and meetings for the student community of the future and their families:
orientation with individual tests and interviews
guidance on enrollment methods, fees, concessions and scholarships, services offered to people with disabilities or dsa
11 areas with tutors and professors from the 5 University Schools (Polytechnic, Mathematical, Physical and Natural Sciences, Medical and Pharmaceutical Sciences, Social Sciences, Humanities) for any information on courses of study and job prospects
presentations of all degree programs
presentations of the Sea Center
presentations of the Imperia, La Spezia and Savona campuses and of IANUA Graduate School of the University of Genoa
presentation of the CUS "Doing sports at UniGe"
When?
November 15, 16, 17, 2022
Where?
Magazzini del Cotone, Porto Antico area of Genoa and online
In particular, UniGe reports three events:
School-University Transition in light of the PNRR by UniGe and USR Regional School Office (Room #care - Nov. 15, 2 p.m.)
The State against the Mafia: 30 years after the Capaci and Via D'Amelio massacres (Levante Hall - Nov. 16, 11 a.m.)
Skills for employability: a new meaning for guidance in the education system (Room #care - Nov. 17, 11 a.m.)
and three activities:
University meets parents (Brezza Hall - Nov. 16, 6 p.m.)
Medicine and Health Professions entrance test simulation (Ponente Hall - Nov. 16, 7 p.m.)
Architecture and Design Sciences entrance test simulation (Libeccio Hall - Nov. 16, 6 p.m.)
Visit the Orientamenti website, at the useful link, to attend UniGe course presentations and to find out about all the opportunities at the University of Genoa.
This is an automatic translation