Event
Flight test #1 - waiting for the FLIGHT Festival
18/06/2021
---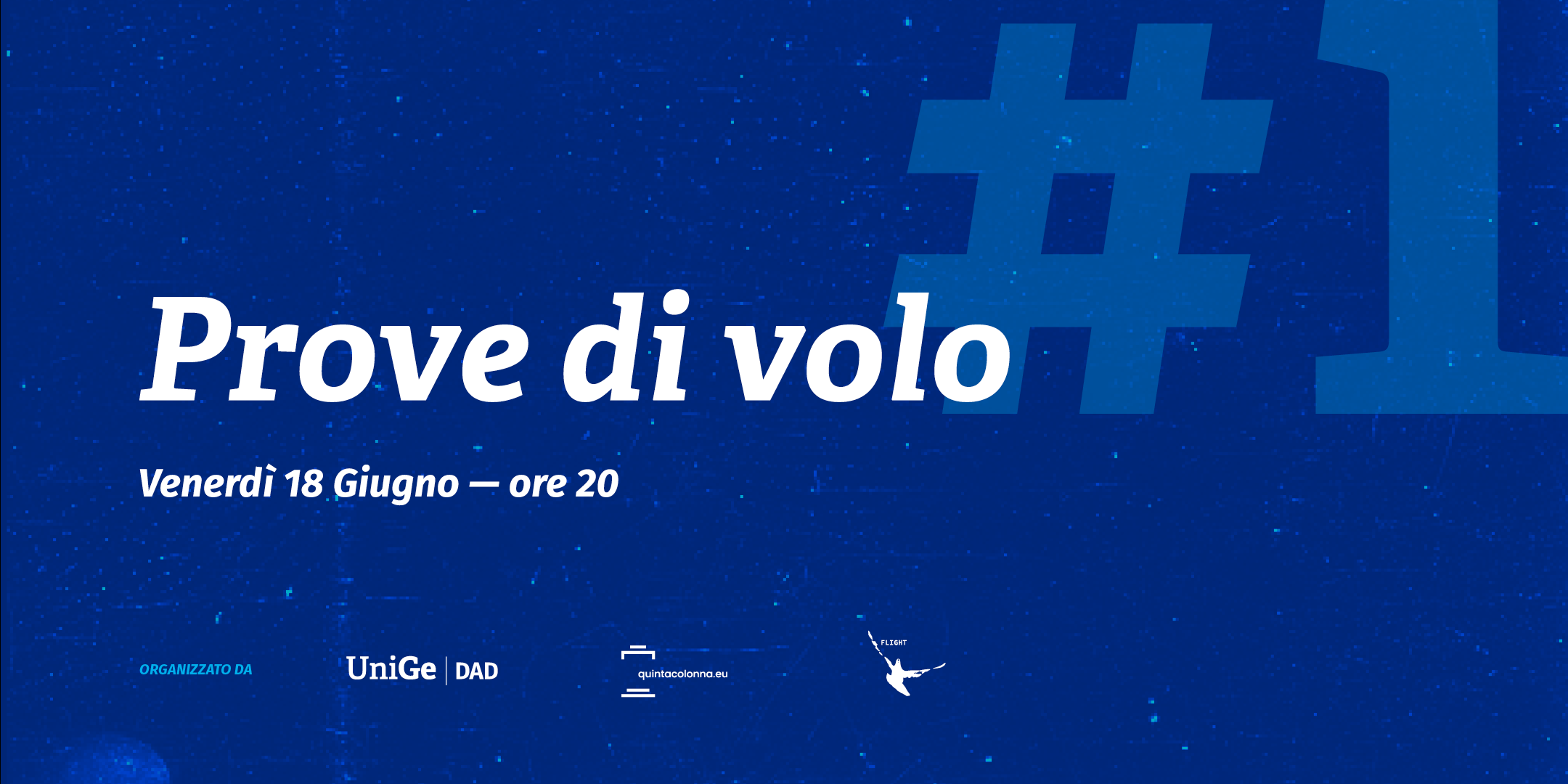 Watching cinema from different perspectives in anticipation of the FLIGHT festival.
Screening of short films
Centar - Ivan Marković, 2018
E.N.T. - Annick Dragoni & Charlotte Serrus, 2019
Or du temps - Barbara Schröder, 2015
The screenings will be introduced by the organizers and Sasha Balagura, artistic director of the FLIGHT festival.
At the end of the screenings, the audience is invited to have a dialogue on the topics presented.
When.
Friday, June 18, 2021, from 8 pm
Where.
Aula San Salvatore, P.zza Sarzano, Genova
How?
By booking your place at the useful link.
Organized by: Department of Architecture Design, Quintacolonna, Flight film festival.
This is an automatic translation