CREDITS
1 credits during the 2nd year of 9289 DENTAL HYGIENE (L/SNT3) GENOVA
SCIENTIFIC DISCIPLINARY SECTOR
MED/12
TEACHING LOCATION
GENOVA (DENTAL HYGIENE)
modules
This unit is a module of:
AIMS AND CONTENT
Teaching methods
Ten frontal lessons
SYLLABUS/CONTENT
See the learning outcomes (further info).
RECOMMENDED READING/BIBLIOGRAPHY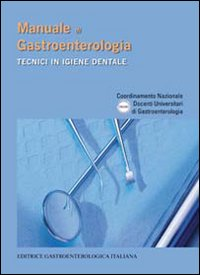 TEACHERS AND EXAM BOARD
Ricevimento: From Monday to Friday, from 12am to 13pm.
Exam Board
PATRIZIA ZENTILIN (President)
ROBERTA CENTANARO (President)
SIMONE NEGRINI (President)
MARCO MILANESE (President)
PAOLO PASQUALINO PELOSI (President and Coordinator of Integrated Course)
LESSONS
Teaching methods
Ten frontal lessons
LESSONS START
The course will begin in the first semester.
ORARI
L'orario di tutti gli insegnamenti è consultabile su EasyAcademy.
EXAMS
Exam description
Multiple response quiz.