News
UniGe at Primocanale with the Imperia campus and Hanbury Gardens
20/04/2022
---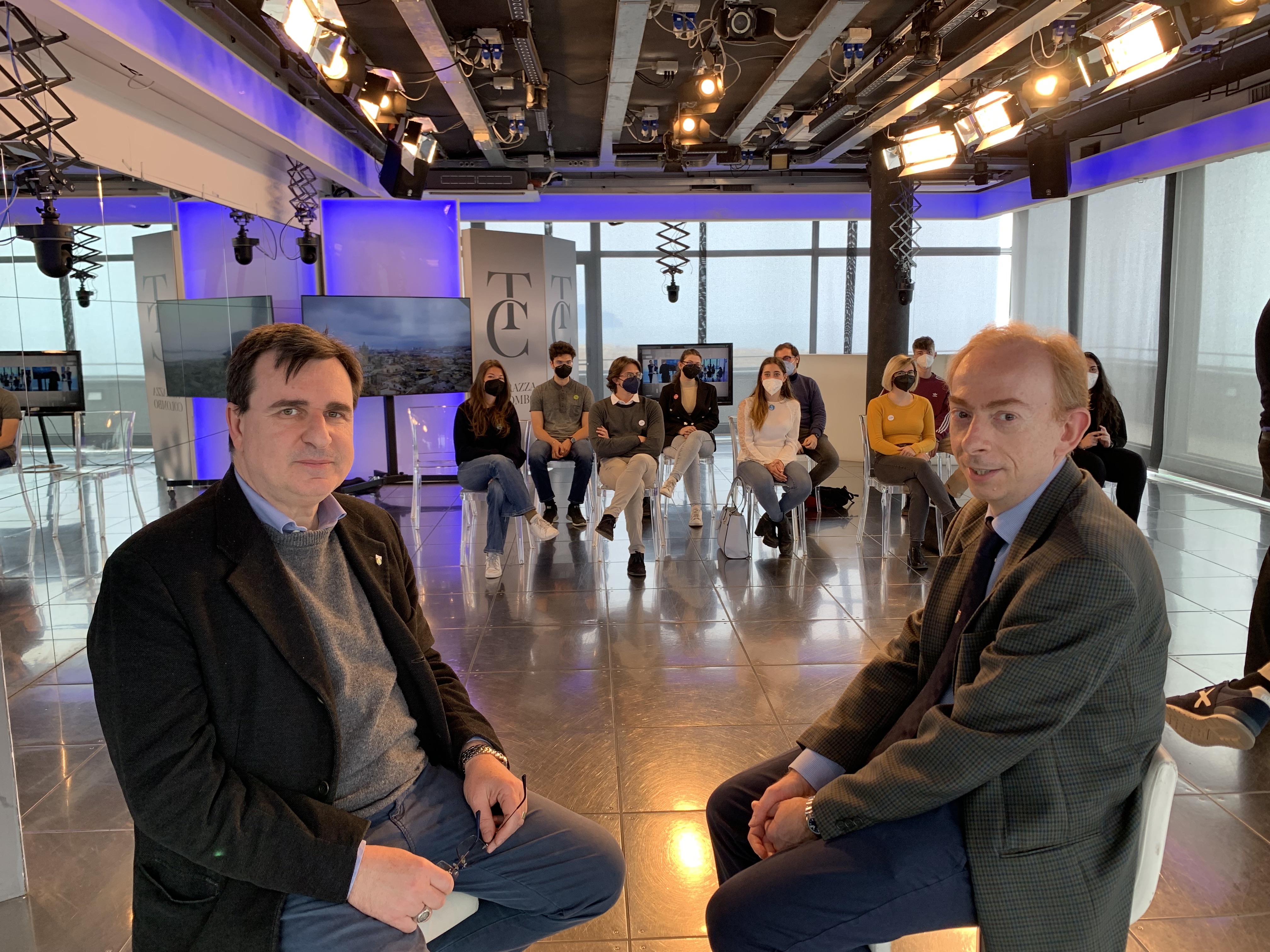 Sixth appointment with"Terrazza incontra", the Primocanale program hosted by Matteo Cantile that presents lecturers and experts from the University of Genoa in dialogue with members of the Genoa Chamber of Commerce on current issues of interest to the public.
In the episode aired on Friday, April 22, Fabio Negrino, UniGe professor of Prehistory and Protohistory, and Andrea Zanini, director of the University Campus of Imperia, talk about UniGe in western Liguria, from the Imperia campus to the Hanbury Gardens, on the border with France.
With them, in studio, Alessandro Cavo, member of the Chamber of Commerce of Genoa, together with UniGe students.
The #TerrazzaUniGe videos are available on primocanale.it at the useful link.
This is an automatic translation