News
UniGe and IENE for socio-healthcare assistance (AI)
25/02/2021
---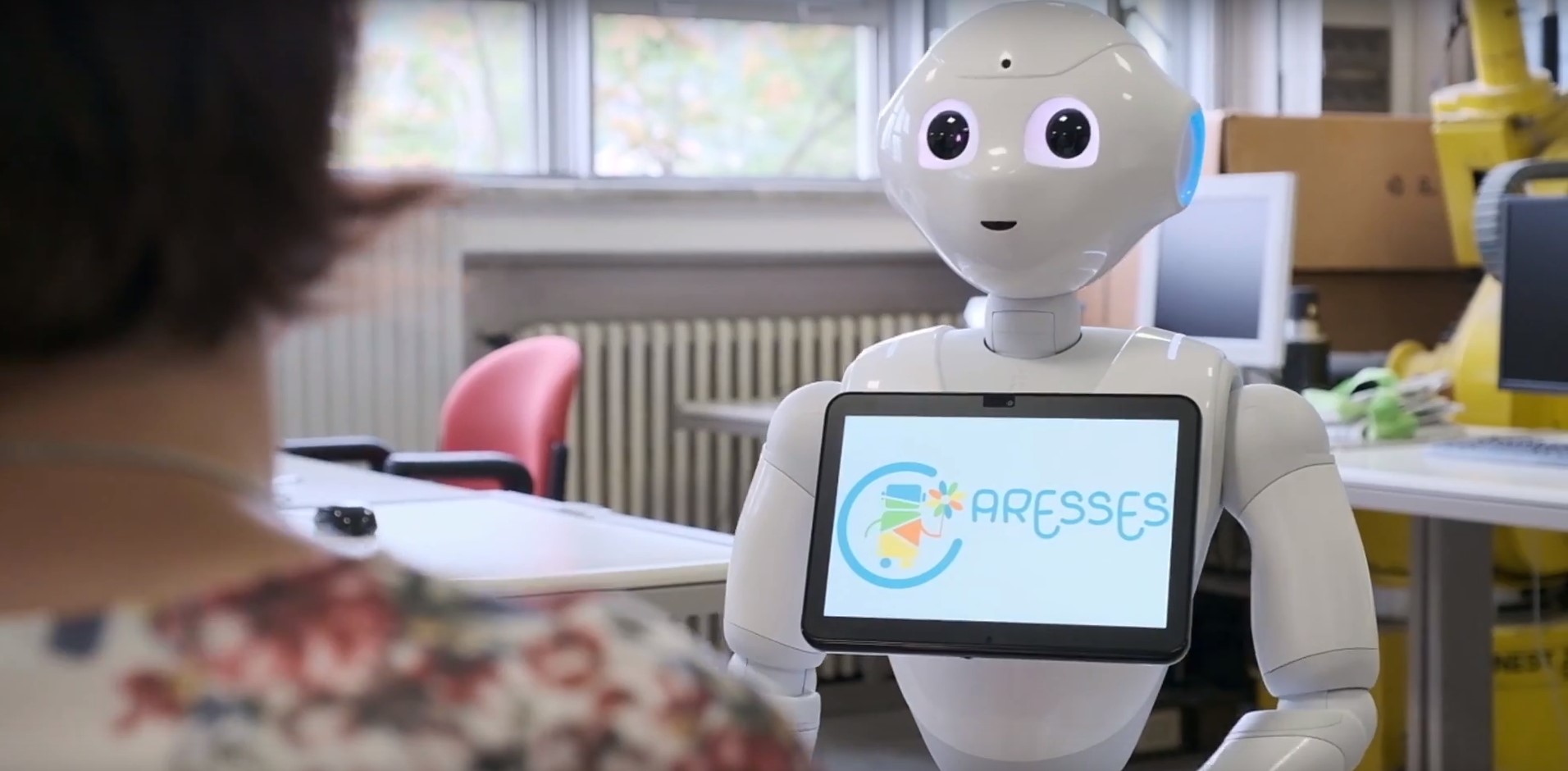 UniGe is participating in IENE-10, one of the projects of the IENE (Intercultural Education) framework funded by the European Commission and created with the aim of training operators in the use of robots for social and health care.
Health care providers will increasingly need to use Artificial Intelligence and Social Robotics to adapt to the challenges of an ageing population and labour shortages. However, although the introduction of these technologies is being clamoured for because of the many opportunities they can offer, there is a total lack of training courses offering the opportunity to learn about them.
To this end, the project will create MOOC (Massive Open Access Online Courses) courses on the theme of Transcultural Robotics Nursing, certain that operators and students can benefit enormously from specific training to acquire new tools and skills:
greater awareness of the benefits of AI and Social Assistance Robots (SAR) in health and social care
greater knowledge of the negative and positive implications of Social Assistance Robots, including issues related to inequality and social inclusion
increased knowledge on ethical issues related to the development and deployment of AI and Transcultural Robotics Nursing
skills and knowledge on practical aspects related to the use of AI and Transcultural Robotics Nursing in health and social care, including issues of human-robot interaction, technical aspects and malfunctions, and infection control
UniGe References
Antonio Sgorbissa, Associate Professor University of Genoa
Carmine Recchiuto, Fixed-term Researcher
Partners involved
Middlesex University Higher Education Corporation, United Kingdom (coordinator)
University of Genoa, Italy
Asociatia EDUNET, Romania
Technologiko Panepistimio Kyprou, Cyprus
University of Bedfordshire, United Kingdom
Fachhochschule Vorarlberg Gmbh, Austria
To learn more, visit the IENE website and Facebook page at the useful links.
This is an automatic translation